About Bryan
Drum and Percussion Instructor, Bryan Disbro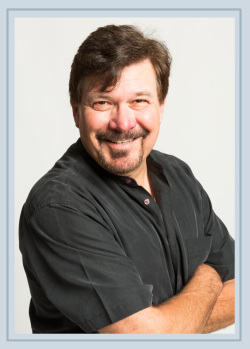 Bryan is Never Never Band's drummer and percussionist. He began drum lessons at the age of 6 in his home state of Indiana and was playing professionally around Indianapolis by the age of 16. Bryan spent his formative years traveling around the mid-west playing in clubs 5 nights a week where he honed his skills playing rock, country, dance and R&B and funk. He has played internationally in Europe, Africa, Canada and the Caribbean. Bryan has shared the stage with many national artists including Peter Noone and Herman's Hermits, The Mamas and Papas and Davy Jones from the Monkees. After an extended gig in Key West, Bryan decided it was time to leave the cold midwest and head to sunny Florida!
Bryan's youthful energy and love of teaching led him into teaching percussion in Indiana about 30 years ago. He continues to teach drums and all percussion instruments privately in Altamonte Springs and the Central Florida area. He has also played at Disney and Universal theme parks over the years.
His musical influences include Maynard Ferguson, Buddy Rich, Weather Report, Rush, Aerosmith and Journey. Bryan's unique sound comes from mixing electronic and acoustic drums. He is also one of the very few Zendrum players in the Central Florida area. When Bryan is not entertaining, he loves to spend time with his wife and two boys.
To book your first drum lesson….
Please contact me by phone at: 407-383-7635 or
CLICK ON THE CONTACT FORM ON THE RIGHT.