Drum Tips
Drum and Percussion Instructor,
Bryan Disbro

Holding your drum sticks
The very first thing that I teach my students is the proper way to hold their drumsticks. If percussionists are not holding their sticks properly, they will not be able properly execute their rudiments at all speeds. They may also tire more easily while playing and fatigue before the end of a performance.
There are two basic ways to hold drumsticks: Traditional and Matched Grip. Most percussionists become proficient in both ways because there are benefits to each style.
Traditional grip is sometimes known as orthodox grip. It is a style of holding drumsticks that was developed long ago by marching drummers to accommodate a snare drum hanging from a strap. Today, most high school, college or drum corp. marching drummers use a traditional grip.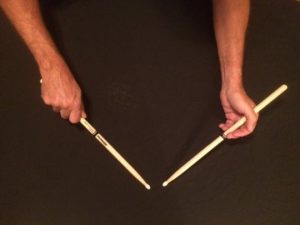 Matched grip may also be called parallel grip. Percussionists use this grip on tenor drums, mallets and while playing the snare drum in concert band.
When my students are learning to play the drum set, I offer to teach them both traditional and matched grip depending on the student's preference.
To book your first drum lesson….
Please contact me by phone at: 407-383-7635 or
CLICK ON THE CONTACT FORM ON THE RIGHT.